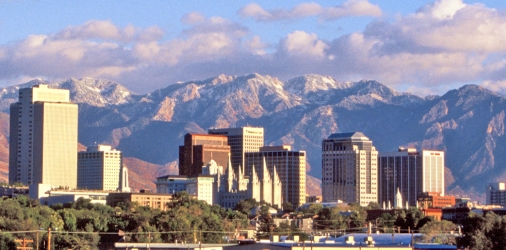 We're in beautiful Salt Lake City, Utah for the next few days at
Phytoceane's
US office, for some intensive skincare training.
Phytoceane's parent company is
Phytomer
Group.
Follow us on
Twitter
or keep an eye on our
FB
page for the latest and greatest on what is happening with this state-of-the-art French skincare brand. Updates will begin on Monday, May 20th.
About Phytoceane:
Born on the Emerald Coast, Antoine Gédouin has always been fascinated by the ocean. A seasoned traveler, he has explored the four corners of the earth and is continually inspired by and attracted to faraway seas.
Full of passion for these depths rich in diverse corals, he decided to bring his dream to life in 1995: to create a natural marine brand with marine ingredients that come from the most beautiful seas in the world.
A marriage of tradition and escape, PHYTOCÉANE invites you to dive deep into the turquoise ocean around the globe…
PHYTOCÉANE has maintained strong values since the brand was created:
A marine brand: marine ingredients from the sea or seashore, with vegetal coral as the emblem
A pure brand with a natural identity: natural ingredients at the heart of every products, development of algae farming in the laboratory
Products whose primary aim is effectiveness: products are tested by specialized laboratories
A professional brand with an exclusive and specific method the Océathermie Method
An holistic approach dedicated to well-being and relaxation.
WORLD SEAS
Already rich in local maritime heritage, the brand takes its inspiration from the treasures of the most beautiful seas in the world.
An infinite scientific research field
The marine depths represent immense potential:
There are over 35,000 types of algae in the world and only 1% is used.
Locally, there are 800 species of algae living on the coasts of Brittany, France, yet only a few dozen are used in cosmetology.
This vast and unchartered research field offers the possibility of new and wondrous discoveries. It promises a beautiful future for marine cosmetology.
Biosimililarities of behavior
Their researchers have demonstrated that the skin's epidermis and the envelope structure of algae have similar behaviors. Algae undergo the same environmental stress as the skin (pollution, changes in temperature, wind, sun, etc.) and have developed specific defense systems in order to adapt.
Their scientists have observed and analyzed algae structure and behavior to best use them in PHYTOCÉANE marine skin care products.